These 25 Best Companies to Work For have at least 700 openings each, totaling nearly 137,000 available jobs. What are they looking for? See what their recruiters say.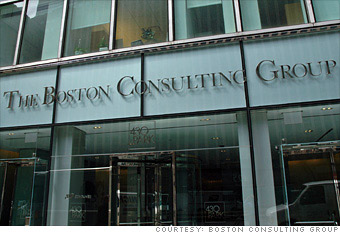 2011 Best Companies rank: 2
Current openings: 2,000
What they're recruiting for
All job categories and practice areas.
Job title with the largest number of openings
Consultant positions. The company does not disclose hiring targets, but the number is in the hundreds.
Secrets to impressing their recruiters
"The majority of our recruits join as consultants or associates. These candidates will complete several case-based interviews. A strong candidate not only will offer solutions to the problem at hand, but also will demonstrate a natural curiosity to explore other related issues and opportunities. Strong candidates will communicate what makes them unique, how they will contribute to our culture and how they will drive impact for our clients." --Mel Wolfgang, partner, recruiting in the Americas
NEXT: Wegmans Food Markets
Last updated January 24 2011: 3:22 PM ET
*Number of job openings as of Jan. 7, 2011.