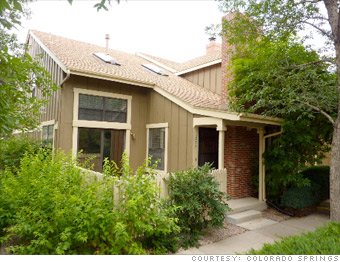 Median home price: $212,000
1-Year change through 2010: -4.7%
The housing market in this metro area at the base of the Rockies is facing some headwinds. For one thing, the unemployment rate is high, at 10.1% in March.
Colorado Springs is also a foreclosure hot spot, with one of every 157 housing units receiving some kind of foreclosure filing in the first three months of 2001.
Move.com is forecasting a turnaround, however, on the strength of the area's asking prices, which rose nearly 2% in March compared with a month earlier. Population also keeps expanding; about 10,000 people were added to Census rolls last year. That should pressure prices upward.
Another good gauge of demand is that homes have been selling quickly, staying on the market a median of 113 days, far below the national median of 160 days.