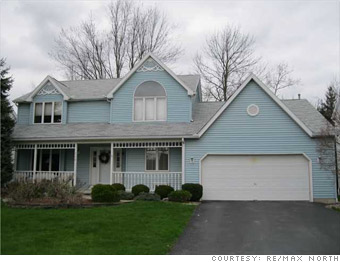 Median home price: $108,000
1-Year change through 2010: -2.6%
A century ago, Buffalo was the nation's eighth largest city as steel plants, grain elevators and other industrial sites hummed with activity.
By the 1970s the town was so far back on its heels that native son and "Chorus Line" director Michael Bennett inserted the line, "I realized to commit suicide in Buffalo was redundant," into his play.
Still, the area had some fine neighborhoods and communities, places like Amherst, N.Y., a perennial high finisher on MONEY Magazines list of
Best Places to Live
. It also boasts extremely affordable home prices.
These days, it's one of the few major markets where sellers are raising their asking prices, according to Move.com, which runs the Realtor.com website of homes for sale. Another factor indicating a turnaround is near is that the inventory of homes for sale is getting shorter and listings are being snapped up quicker. The median time they spent on the market was only 87 days in March, nearly half the national median.