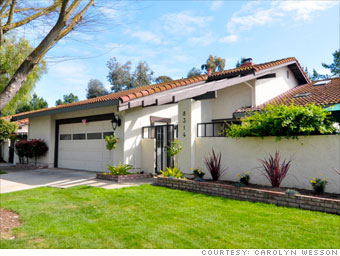 Median home price: $545,000
Silicon Valley's tech millionaires and other residents have seen their home values plunge dramatically, but they're still holding some of the most valuable properties in the nation.
Home prices in the region have fallen 36% from their peak, according to Wells Fargo. Still, the metro area market is anything but cheap.
Prices in many coastal California communities have remained high due to tight regulations, strict building codes and the tough-to-build-on hillsides and mountains that surround places like the Silicon Valley. That, added to a post-World-War II population boom during which many engineers, scientists and other technology experts flocked to the emerging semiconductor industry here, has kept demand for homes high.