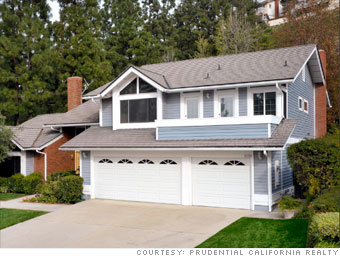 Median home price: $511,800
Before Disneyland was built here in 1955, Anaheim was a sleepy farming community of fewer than 15,000 residents. Orange groves gave way to tourism and real estate developers soon followed. Land in the swiftly growing Los Angeles-Orange County megalopolis became much more valuable as building sites than as farmland.
Then came the housing bubble -- and real estate speculation drove prices into the stratosphere.
Anaheim's housing bubble inevitably burst and home prices fell some 40%. Prices have since stabilized. Yet despite the precipitous drop, median home prices are still lofty enough to rank the market as the third most expensive in the nation.