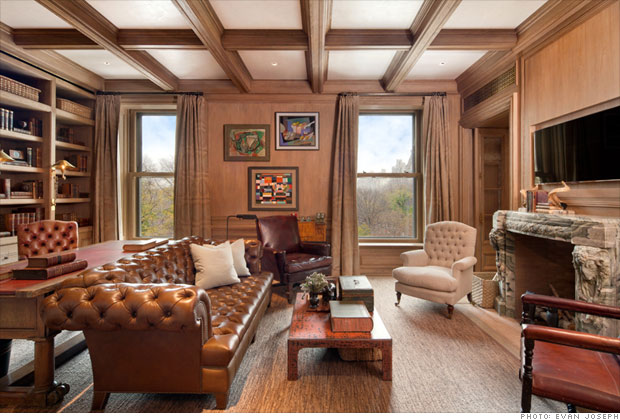 The library has wood-paneled walls, a stone fireplace and beamed ceilings.

The English oak was hand-carved in Oxford by the same artisans the Queen of England tapped for the restoration of Windsor Castle, according to agent Melanie Lazenby.

'They flew it over in parts and assembled it on site," she said.