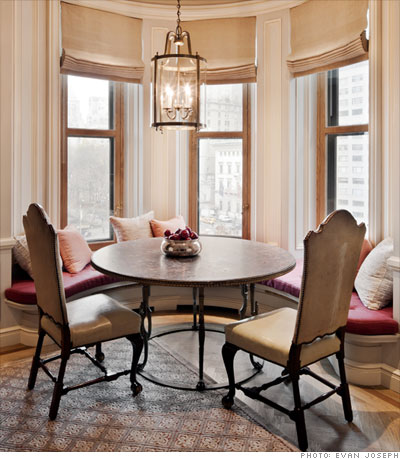 Rent: $165,000 a month
Bedrooms: 4
Baths: 6
Square feet: 5,087
It's one of the most expensive rental apartments ever to hit the pricey Manhattan market, costing more per month than the average American household earns in three years.
After a two-year renovation, the Astor Suite at the Plaza Hotel is for rent for $165,000 a month.
It was once the home of Gilded-Age New York bluebloods the Vanderbilts and Astors, and later became the hotel's presidential suite, where notables from JFK to the Duke and Duchess of Windsor stayed.
The apartment faces both Central Park and Fifth Avenue. It's filled with luxury touches like fine furniture, distinctive artwork and hand-crafted decorations.
Even the Prudential Douglas Elliman listing agent for the property has a pedigree. She's Melanie Lazenby, whose father, George, was Hollywood's second James Bond. The multimillion-dollar renovation for owner Jürgen Friedrich, who helped established Esprit in Europe, was by renowned designer Steven Gambrel, who scouted the great estates of Europe for inspiration.
"The owner spent millions on furnishings and art," said Lazenby.
The property consists of a main residence of more than 4,000 square feet with three bedrooms and five baths plus an 800-square foot guest suite.
Details include hand drawn plaster ceilings, English oak paneling and hand-hammered leather walls from France. Each room is filled with luxury furnishings, both modern and antique.