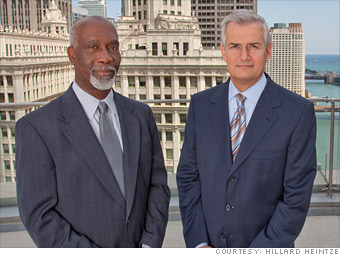 2009 Revenues: $5.9 million
5-year Annual Growth Rate: 89%

CEO: Arnette Heintze
Location: Chicago, IL
Year Founded: 2004
About the business:
Hillard Heintze is the product of a partnership between former law enforcement professionals Terry Hillard and Arnette Heintze, sealed by an injection of a mere $6,000 in working capital. Located in the heart of Chicago's financial district, the firm offers strategic security and investigative services for a stable of domestic and overseas clients.
With an annual growth rate of 89% over the past five years, Heintze has high hopes for the company, expecting revenue to continue its upward trend for up to 10 more years and anticipating proceeds to reach $30 million. He also aims to acquire other businesses to complement his company's offerings.
Despite the high costs of operating in Chicago, Heintze is confident in the business prospects the city has to offer.
--By Marc Francis and Mack Davidson