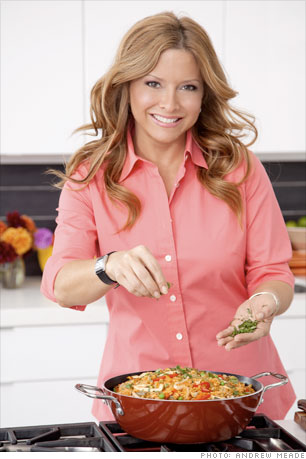 Often called the Latin Martha Stewart, Ingrid Hoffmann has numerous fans in both the English- and Spanish-speaking communities.
The 46-year-old host of the Cooking Channel's ''Simply Delicioso'' also hosts a weekly one-hour Spanish language cooking show called ''Delicioso'' on Univision/Telefutura.
She also joined forces with the Home Shopping Network (HSN) to create her own line of cutlery and kitchen gadgets, and has published a cookbook in both Spanish and English.
''With every show, with every recipe, I want to get people into the kitchen,'' said Hoffmann. ''There is nothing more fun than cooking with family and friends. Inspiring others to share in the fun is what this is all about.''