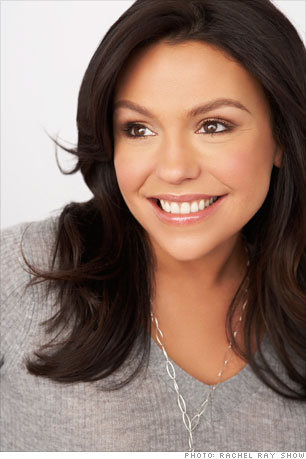 For today's celebrity chefs, a top restaurant and a cooking show is not enough. Following are six stars who have managed to turn their culinary brands into big businesses.
Rachael Ray has spent years wowing people with her cooking talent, but she's also making a name for herself as an entrepreneur.
Best known for her Emmy Award-winning television show, ''Rachael Ray,'' and her magazine, Everyday with Rachael Ray, the 42-year-old chef knows how to add spice to entrepreneurship. Her latest venture -- announced this June -- is the relaunch of the eHow Food channel, a website which will serve up Ray's approach to food with videos, articles and more.
Ray also plans to bring on board her Buddies, a group of up-and-coming food experts to the website.

The move is one of many, which has helped build her one-woman empire.
Ray has written more than 20 cookbooks and has a full line of kitchen essentials.
Four years ago, she joined forces with Westpoint Home to launch a line of sheets, blankets and coverlets, designed by Ray.
An avid animal lover, who is often photographed with her dog, Isaboo, Ray started her own dog food company, Nutrish in 2008. Nutrish produces high-quality dog food and treats made with real meat and natural ingredients.
Proceeds from each Nutrish sale go to support Rachael's Rescue, a non-profit dedicated to helping at-risk animals.
''Decide what it is that you want to do and then stay true to that thing,'' said Ray. ''My brand is based very much on how I live my day-to-day life.''