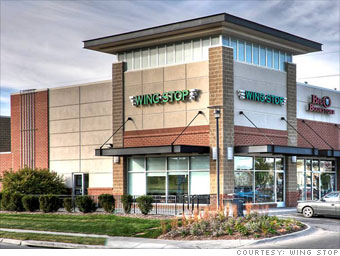 Loan failure rate: 2.3%
Number of loans: 88
Number of failed loans: 2
Headquartered in Richardson, Texas, Wingstop restaurant was founded in 1994 and started franchising in 1997. Today, more than 480 restaurants are open and over 100 more are in the works.

The chain, which bills itself as Wing Experts, sells nine different flavors of chicken wings at its aviation-themed restaurants. Former football superstar Troy Aikman is the company's national spokesperson.
So far, the franchises have sold more than two billion chicken wings.
Between 2005 and 2010, the SBA backed 88 loans for Wingstop franchisees, of which only two loans failed.
The cost of setting up a Wingstop restaurant is between $263,550 and $616,946. A potential franchisee must have a net worth of $400,000, with at least $200,000 of it in cash.