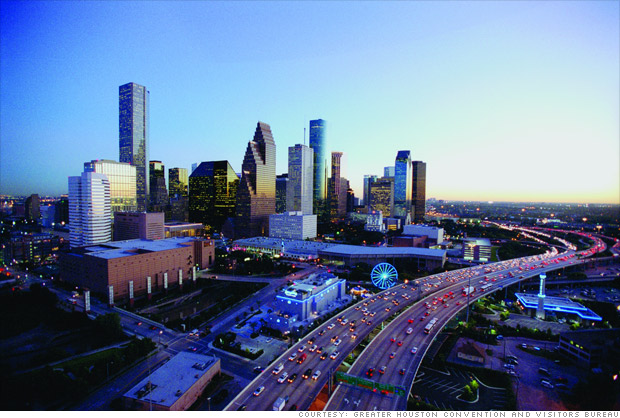 Here are the 10 most affordable cities for doing business, according to a recent study by PricewaterhouseCoopers and the Partnership for New York City. The report ranked 26 global capitals of finance, commerce and culture.
Houston dominated this list, beating the 25 other cities by a Texas-sized margin. Although it did not score highest in any single cost category, a strong combination of factors make Houston appealing for business. Some examples: low real estate costs, high purchasing power and inexpensive business travel expenses.
The state's relatively relaxed regulatory environment, low corporate taxes -- and no state income tax -- also make Houston a favorite for businesses. The city's low cost of living has helped it grow dramatically over the last decade, as its population has surged more than 7% to around 2.1 million.