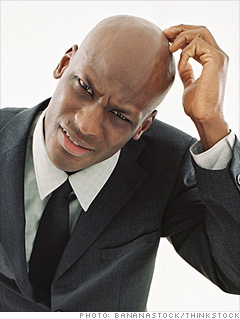 Kids say the darndest things? Try hiring managers.
Large companies have been implementing innovative -- read oddball -- interviewing styles for years. But lately, more small businesses have been doing it, too.
The goal is to bring on creative thinkers who think fast on their feet, said experts. And in this time of shrinking sales and economic uncertainty, employees who think out of the box are crucial to small business owners.
So instead of boring interview questions like: "Where do you see yourself in five years?" some job interviewees might hear:
"If you were shrunk to the size of a pencil and put in a blender, how would you get out?" That question came from Goldman Sachs, according to Glassdoor.com, an online career company.
"The real purpose behind asking questions like this is really to determine how a job candidate thinks through a tough problem," said Samantha Zupan, a Glassdoor.com spokesperson.
Small businesses are keeping apace with equally strange questions and hiring tactics, too, which range from audition-style interviews to interviews where job seekers are allowed to toss back cocktails.
CNNMoney spoke to five hiring managers and this is what they said. --C.C.

By Catherine Clifford and Cindy Waxer, contributing writer - Last updated September 16 2011: 12:33 PM ET