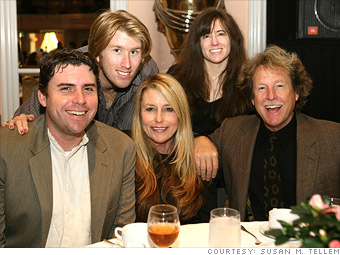 Company: Tellem Grody Public Relations
Owner: Susan M. Tellem
Headquarters: Los Angeles
When I sold my first public relations business, I made some stupid mistakes, like buying a house that was too expensive. So I didn't have a lot of extra left to start my second business.
In 1992, I went to work with the largest PR agency in the world for six months as one of their top executives in Los Angeles to make some money. I am an entrepreneur at heart, so that did not work. I left after a year and started my second business.
I had my business contacts and already had the infrastructure -- a computer and a phone.
A few years later, when I started to build my company and do fairly well, I applied for a line of credit for $25,000 at the bank. I hated having that over my head. I asked them to close it when I still owed $12,000. I also maxed out our company credit card to the tune of about $12,000.
Today, I am happy to say that I've paid off most of that loan and credit card debt. I owe about $2,100. I don't use credit cards. That is it. Once you start accumulating credit like that, there is no going back.
We have made a vow to live within our means. I am tired of paying the ridiculously high interest rates. I figure if I don't have any debt, we're ahead of the game.
I have never missed a payroll in my entire life, and I never intend too. But if something happens, I have an equity line on my home. I absolutely do not want to dip into it. But, I always have that as a backup.
Still, reliance on credit or loans can ruin a small business. You're not living within your means.