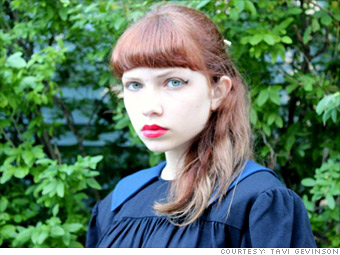 Rookie Magazine
Age: 15
Tavi Gevinson is a darling among fashion designers, critics, and long-time readers of her blog, Style Rookie. Gevinson maintains her blog, but now has launched an online publication, Rookie magazine. Gevinson is modest about the venture, but don't be fooled: After announcing her plans to launch the online mag through her blog, she received 2,900 email submissions to join her writing team within 10 days.
With Rookie, Gevinson says she wants to offer no-nonsense, "honest" content about fashion, feminism, and life issues for girls -- much like Jane Pratt's Sassy provided a breath of fresh air for feministas in the 1980s and early `90s. Though Pratt is one of Gevinson's advisors, the young editor chose not to work with Say Media, which publishes Pratt, so she could maintain control of her effort.
The 15 year-old Gevinson is certainly connected; recent Rookie posts include a dramatic first kiss tale by Bridesmaids director Paul Feig, an interview with actress Aubrey Plaza of Parks & Recreation, and guest contributions from Joss Whedon, Zooey Deschanel, Dan Savage, and Jack Black.
What's next? Gevinson has her sights on showcasing the site's writing, photography, and illustrations in a semi-annual print issue. Just the same, she is reluctant to call her work at Rookie a job. "It doesn't feel like a business right now," she says. Although the site earns revenue from ad sales, neither Gevinson nor her editorial director plan to draw a salary this year. "I get a lot of creative satisfaction out of doing it."