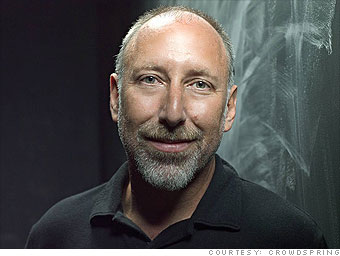 Owner: Mike Samson
Our goal was to get our online marketplace for creative talent up and running as fast as we could but we didn't anticipate how much traffic we'd receive. Sure, we knew that our software system wouldn't grow all that much. But we didn't expect, within the first four months of opening our doors, to be uploading content that far exceeded our expectations.
Visitors started complaining about the site being slow. Then the site just collapsed on us; it quite literally crashed. We knew that we had made a really big mistake, and that our customers would be angry, so right away, we emailed an apology to all 10,000 of our users for the inconvenience. That was our second mistake. By sending out that e-mail, we essentially invited everybody back all at once. Our site crashed again.
Now the problem was much more serious and complex -- we found ourselves in a quite a pickle. We spent the next 48 hours getting the site back up; our whole team literally slept at the office.
Then we put together a very heartfelt apology to our customers for making promises we couldn't keep. But this time, we e-mailed people in small batches and even offered their money back. The response was overwhelmingly positive. I know if we had tried to sweep the whole thing under the rug, people would have been really angry.