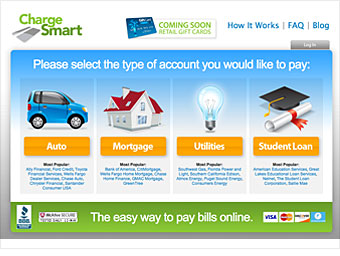 You can finally use that $100 gift card to Omaha Steaks -- to pay this month's electricity bill.
Payment company ChargeSmart and Plasticjungle.com, a gift card exchange, have partnered to let consumers pay online bills -- like utilities, auto loans and mortgages -- using unwanted gift cards.
Customers are granted up to 92% of the value of their unwanted cards, depending on the market demand for that particular brand. So far, 31 major gift card issuing retailers allow consumers to apply their cards to online bill payments, and 800 companies accept gift cards as a form of payment.