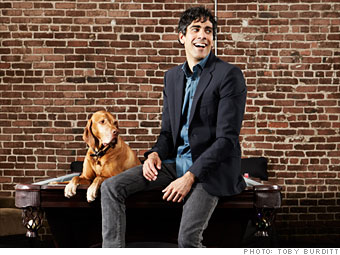 After being stuck in the doldrums for years, America's IPO market is showing signs of life. A renewed appetite for risk, coupled with intense interest in social media and other web-based industries, has investors willing to test the waters once again.
According to financial research firm Renaissance Capital, initial public offerings in the U.S. market have raised $26 billion so far this year, up nearly 150% from the same period in 2010. Many of the companies that have gone public in 2011, such as LinkedIn (which the market valued at $8.9 billion), and some about to go public, like the web-based coupon company Groupon, are well-known.
But what about other innovative small companies? Fortune has selected 13 companies with revenues under $200 million that have registered to go public or that industry experts say may do so within the next six to 12 months. Each offers a cutting-edge product or service: Jawbone, for one, has created a Bluetooth headset that interacts with smartphones; another, Bridgelux, is making high-efficiency LED lighting. For more, read on.