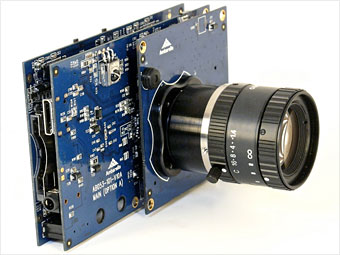 Revenue: $95 million
Headquarters: Santa Clara, Calif.
Industry: Videochips
Founded: 2004
Employees: 400
If you've ever watched videos of extreme skiing or motocross on YouTube, chances are that some were filmed on tiny wearable cameras containing chips made by Ambarella. The company supplies its video-image-processing chips (right) to camera makers seeking high-definition images -- like GoPro and surveillance-system maker Bosch. Its low-power technology lets pocket video recorders maintain a long battery life. Ambarella also makes chips that help provide sharp images on HDTVs. The profitable company has raised $39 million in venture capital from Benchmark Capital and others. The growing importance of transmitting video over the Internet should improve its prospects. Ambarella does face intense competition from Zoran, Fujitsu, and other players in the arena, but, says Chris Chute, research manager at market intelligence firm IDC in Framingham, Mass., "there's room for several companies in a space like this."
--Elaine Pofeldt