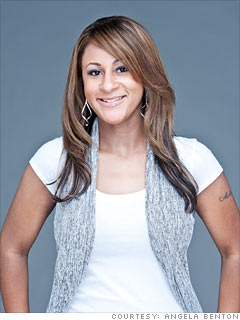 Age: 30
Hometown: Charlotte, N.C.
Four years ago, I was trying to do research before my first day at a new job about what black-focused companies were doing in the tech space. I checked all the tech blogs, and I could barely find anything -- even about big companies like BET, which is owned by Viacom.
In response, I started Black Web 2.0 in 2007. It's solely about what African-Americans are doing in technology and new media. It really took off and developed a strong community that exists to this day.
Wayne Sutton was an early reader, and he and I developed a relationship via social media. We talked a lot about how it seemed like people were waiting for something. That they felt physically disconnected from the strong startup environment in Silicon Valley. That people needed someone to step up.
We got the idea of creating a "startup house" to get people out to California, and that eventually morphed into NewMe. Wayne and I put the whole thing together in three months, which shows how well we work together as a team.
Running the accelerator and my own startup has been a lot to balance, and some days are better balanced than others. I'm working on Cued, an app that gives you recommendations based on where you are, what you like and your past experiences. For example, if you tell Cued that you like a specific bar and you also like karaoke and draft beer, the system will make recommendations for more places you'll like. -As told to CNNMoney staff reporter Julianne Pepitone <