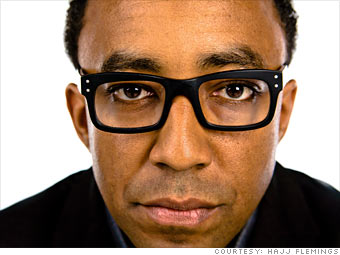 Age: 39
Hometown: Detroit, Mich.
I am all about personal branding. I have an 11-month-old daughter, and I told my wife that if the domain name was taken, we're not naming her Kennedy!
I hail from the great Midwest -- Detroit specifically -- and I love it. People might be surprised to hear it, but Detroit is really starting to build a startup ecosystem. Still, it's nothing like the environment in Silicon Valley. I knew that if I wanted to get a startup off the ground, I needed to get out and go to events.
It's so cliche, but I literally launched my startup on a napkin at South by Southwest this past year. It's called Gokit, and it's a one-stop shop for your professional online platform. It encompasses who you are professionally, personally and socially -- and puts it all in a package that's downright sexy to look at and share.
I'm turning the big 4-0 this year, and I always joke that I'm AARP old in startup years. I'm nontraditional in that sense, but I see it as an opportunity rather than a hindrance. -As told to CNNMoney staff reporter Julianne Pepitone