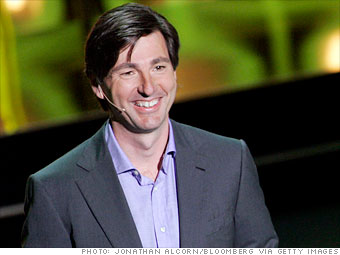 President, Microsoft Interactive Entertainment
Historically, video game consoles survive for between five and seven years, with sales petering out when manufacturers announce the next product. Thanks to Don Mattrick, that's not the case for Microsoft's Xbox 360.
Things didn't always look this good for the iconic console. When Mattrick moved from Electronic Arts to Microsoft in 2007, the Xbox business had yet to turn a profit. That same year, hardware defects caused up to 24% of all Xbox 360 consoles to fail, causing a $1.15 billion write-off to extend warranties and reimburse disgruntled owners. Mattrick wrote and executed a three-year plan to turn the business around. "There was just a lot of change, and Don was a real stabilizing force," says Dennis Durkin, COO and CFO for Microsoft's Interactive Entertainment Business.
Without Mattrick there wouldn't be Kinect, the company's motion-sensor controller for the Xbox 360. Mattrick assembled the Kinect team, recruited outside talent like creative director Kudo Tsunoda, and set crucial goals like reducing costs to reach an affordable consumer price point.
Now Kinect is one of Microsoft's most successful hardware devices, both critically and financially. Microsoft has sold more than 10 million units since last November's launch and is largely credited with driving console sales up 29% during the first four months of 2011 compared with the same period last year. Hackers have already programmed numerous Kinect applications, from augmented reality games to motion-capture animation programs; and roboticists are using the Kinect's camera to capture 3-D real-time images.
"A lot of people can see trends, but Don also formed a team that could execute against a vision," says Durkin. "That's where he's really changed the trajectory of our business."