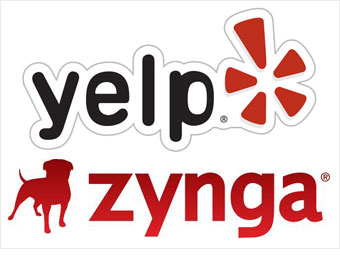 Two other buzzy Internet names have filed for their IPOs and will soon debut: Zynga and Yelp.
Farmville maker Zynga filed its paperwork in July and initially aimed to start trading in November. But November came and went without a peep. Zynga ended up setting a target price range of $8.50 to $10 a share earlier this month and is poised to begin trading soon.
Reviews site Yelp filed just last month to raise up to $100 million in a public offering. Yelp, like many of its 2011 IPO predecessors, is not profitable.
Of course, the Holy Grail of tech IPOs is Facebook: The social network is expected to file its paperwork sometime in 2012.