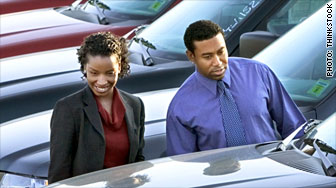 The second you step on a lot, you'll get hit with sales pitches that play on your ego and emotions to get you to go for a pricier vehicle souped up with costly options.
Adding leather seats or a sunroof, for example, can easily tack another 5% to 10% on to the vehicle's price.
Best tactic: Decide on the model and options you want ahead of time. Peruse websites, read reviews, and ask your friends for recommendations to solidify your choices. Visit dealers for test drives, but avoid high-pressure, on-the-spot negotiations by immediately telling the salesperson that you're not ready to buy yet.