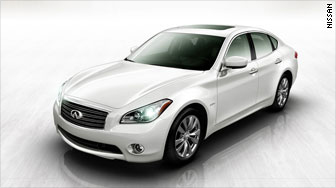 The variety of cars that are gas-electric hybrids or run on batteries is greater than ever. There are many good reasons to purchase such a vehicle, from pumping out fewer emissions to feeling good about doing one's part. But saving money -- even at a time of sky-high gas prices -- isn't always one of them.

While many models can save owners money compared to the equivalent gasoline-powered versions, others can cost quite a bit more, depending on the sticker price, depreciation rate and, naturally, the price of gasoline. Of course, the opposite can be true. The latest Prius model from Toyota proves its thrifty claims faster than most alt-fuel models, when compared with a similar model that runs on gasoline.

Consumer Reports, which extensively tests automobiles and also rates them on the basis of real-world experience from surveyed owners, has analyzed the metrics that help determine which alternative-fuel vehicles are the least desirable to own, purely from a cost of ownership standpoint. The results were noteworthy, especially if you're shopping for a green vehicle.