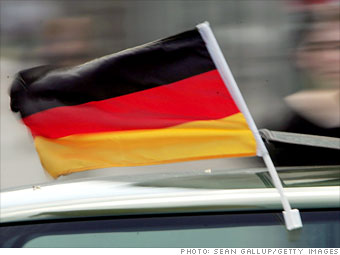 Anyone seeking to understand why Germany remains the economic powerhouse of Europe need only to look at the performance of its auto industry. Its flagship brands -- Mercedes-Benz, BMW, Audi, and Porsche -- are all enjoying record years and forecasting even better results for 2013.
Logically, they shouldn't be doing well at all. At a time when most of the world's consumers have a case of the shorts, Germany is selling premium cars at premium prices. With gasoline at wallet-busting levels, it continues to profit from high-performance V-6 and V-8 engines. And with typical buyers squeezing into smaller cars, there is no shortage of upscale German limos -- black only, of course -- festooned with more luxury features than a first-class seat on Emirates.
So much for logic. In the first five months of this year, BMW's global sales are up 6.4%, Porsche has gained 13%, and Audi is a remarkable 14% better off.
How do the Germans do it? You could say they're smart, work hard, and have momentum on their side. But they also enjoy 10 unique advantages: