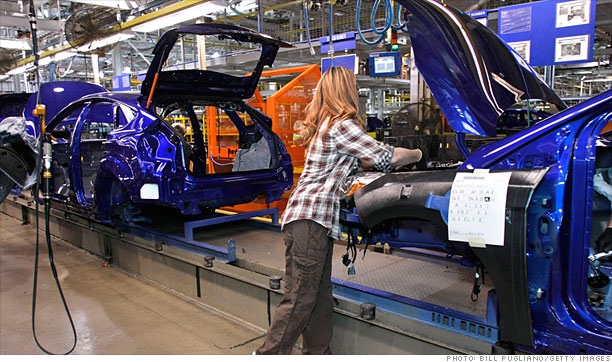 A few weeks ago, I identified eight reasons why Detroit -- despite higher sales and black ink -- should not be getting complacent.
I got a number of reader comments suggesting that my analysis was, at best, flawed, and, at worst, unpatriotic. But encouraging as it is to see U.S. automakers hiring workers and adding shifts, the tide of good news should not prevent the identification of rocks under the surface that could sink the industry's long-term prospects.
The evidence is all around. The BrandZ Top 100 Most Valuable Global Brands study from market research company Millward Brown ranks six automotive brands among the top 100 across all industries. BMW is the auto leader, followed by Toyota and Mercedes. None of the six are American.
Detroit has a tendency to bet on the come. Like the fans of the old Brooklyn Dodgers, its motto is "Wait `til next year" -- the longstanding belief that the arrival of a new model will cure everything. But the next three years are studded with the same kind of issues that drove the domestic automakers to the brink in 2009.