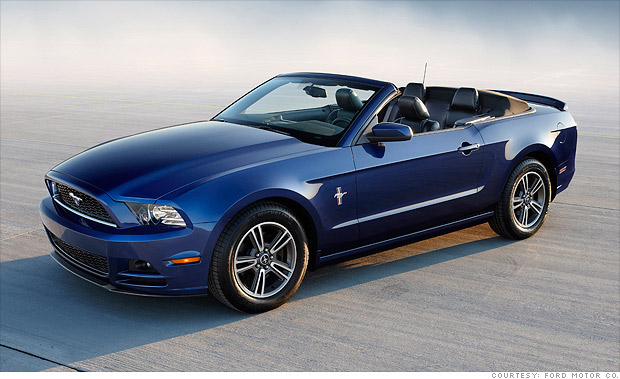 2nd: Dodge Challenger
The Ford Mustang brought home top honors in the sporty car category. Ford actually has three cars in J.D. Power's list of vehicles with the best initial quality.
Despite that, the Ford brand ranked 27th in overall brand rankings. That's well below average and actually worse than last year.
The reason is that Ford's stand-out models didn't do well enough to make up for big sellers, like the Ford Explorer SUV and Focus compact car that pestered new owners with problems.
J.D. Power's definition of "initial quality" doesn't just cover items that break or don't work, but also things that new owners just don't like.
In Ford's case, a major problem was the automaker's Sync entertainment and phone technology, which has proven baffling to many users while also showing a tendency to freeze and crash. Software updates to the system were distributed to owners, but came too late to help the survey results, according to Ford.