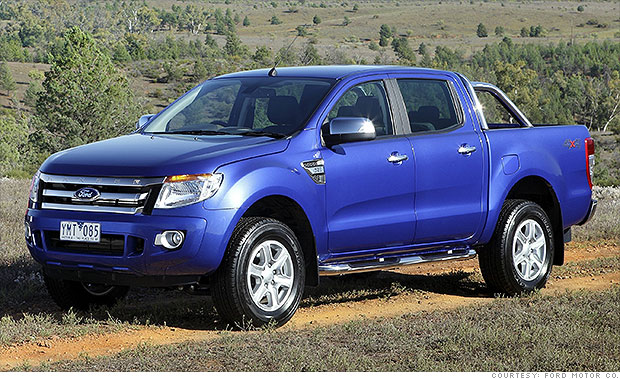 The Ford Ranger compact pick-up just recently went out of production here in the United States. New, more fuel-efficient versions of the full-sized Ford F-150 have made the old Ranger unnecessary, Ford spokespeople say.
But the Ranger name lives on overseas on a fun-looking truck bigger than the Ranger we knew here but not quite as big as the F-150.
It's ideally suited to foreign markets, says Ford, where roads -- and whatever passes for roads -- are narrower than here. It can also be sold with small fuel-efficient diesel engines that, because of strict U.S. air quality standards, couldn't economically be marketed here.