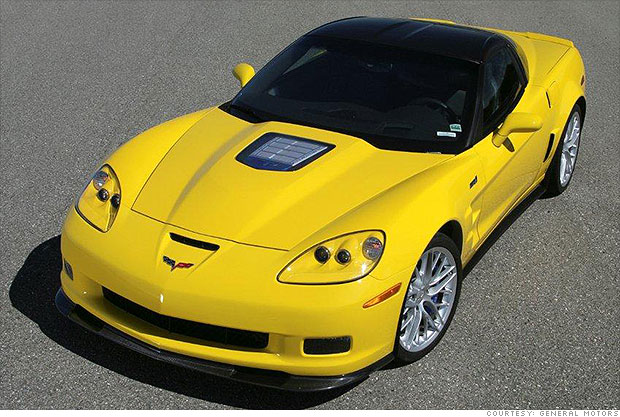 Price: $111,600
Engine: Supercharged 638-hp 6.2-liter V8
Corvette has been Chevy's performance halo-car for decades but GM upped the ante in the 2009 model year with the ZR1. Under the hood is a supercharged 6.2-liter 638 horsepower V8 working with an improved version of the Corvette's already excellent chassis and suspension set up. It's a surprisingly nice car to drive for something so potent.
Sadly, all that excellence wrapped in some unfortunate old-school GM cheapness. The interior is barely different from the $50,000 base 'Vette. And that cool window in the hood that lets everyone see your awesome supercharger? Actually, they're seeing a painted plastic engine cover. That's just embarrassing.
An entirely new version of the Corvette is expected for the 2014 model year. A new ZR1 -- assuming there is to be another -- probably wouldn't be ready for at least a couple of years after that.