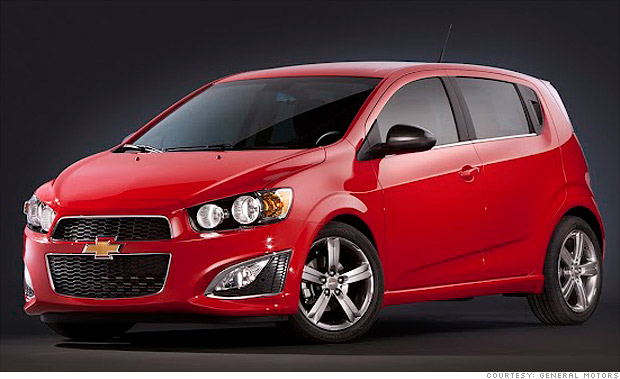 2nd: Fiat 500
3rd: Ford Fiesta
More than a quarter of new car buyers are downsizing, according to a new JD Power and Assoc. survey. That means they're buying smaller cars than the ones they're trading in. Only 13% are upsizing.
And those buying smaller cars are finding them much more enjoyable than ever before, according to the J.D. Power APEAL survey, which measures how much new car owners like their cars. The name stands for Automotive Performance Execution And Layout.
The Chevrolet Sonic, for instance, is the best-liked of all sub-compacts, just edging out the Fiat 500 and Ford Fiesta.
This survey has nothing to do with sales volume since plenty of cars sell well but don't make their owners as happy as cars that are purchased less often. Also, there's a tendency for more emotionally engaging or "quirky" cars to do well in this survey since owners tend to identify with them more, according to J.D. Power.