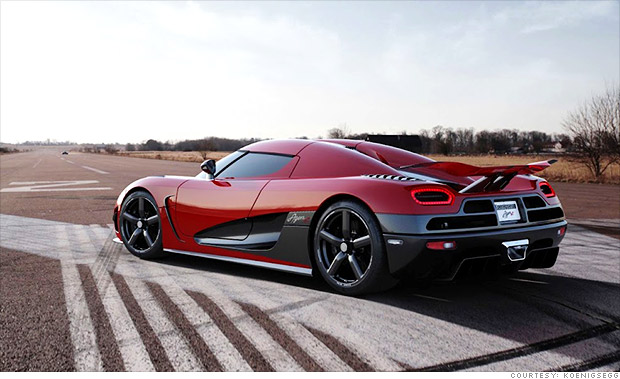 Base price: $1.5 million
You've heard of Lamborghini and Ferrari. You've even heard of Lamborghini's seven-figure cousin, the Bugatti. (Both are part of the Volkswagen Group.)
But, for those looking for something their neighbors don't already have, there are a number of lesser known supercar makers out there peddling products that are even more exotic.
Swedish automaker Koenigsegg, for instance, offers the Agera R, a car that squeezes 1,140 horsepower out of a 5.0-liter twin-turbo V8.
Koenigsegg only produces about 15 cars a year. For regulatory reasons, the Agera R may not continue to be sold in the U.S. after this year but buyers can still get one if they order soon, according to Koenigsegg.