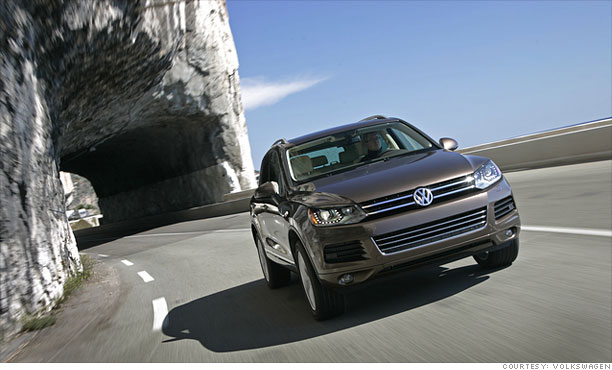 The king is dead. Long live the king.
Volkswagen motored its way to the top of this year's list of the most admired automobile manufacturers, nosing out longtime winner BMW. Voters apparently took note of VW's new-found interest in the U.S. market, highlighted by the opening of an assembly plant in Chattanooga, TN, and the emergence of VW's Audi brand as a bonafide contender in the super-premium market.
With Daimler's Mercedes-Benz holding on to its third place ranking in the survey, German manufacturers scored a trifecta -- and added more grease to the slide of Japanese automakers. Toyota regained its footing by moving up in the ranking from seventh to fourth, but Honda continued its inexplicable decline by plunging to eighth place from fifth. Nissan, the third member of the Japanese Big Three, remained anchored to the bottom of the list.
Among American manufacturers, Ford strengthened its claim on global competitiveness by moving up one notch to fifth. And General Motors continued to shake off the lingering effects of its 2009 bankruptcy by climbing two spots to seventh. Notably absent from this year's list is Chrysler, whose sparkling sales performance in 2011 is likely to make it a strong contender in 2012.