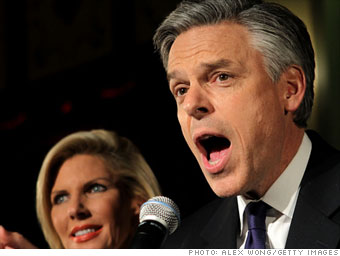 Total net worth: $16 to $72 million
The 51-year-old former governor spent much of his career in the public sector, but he also found time to work at the family business: Huntsman Corporation.
The candidate's father is one of the richest self-made men in the world, having given away more than $1 billion dollars to fund universities and a cancer research center, among other causes.
Most of the younger Huntsman's assets are tied in some way to the family. He lists a family holding company worth between $5 million and $25 million as an asset.
The Utah native lists a few more conventional assets as well -- including investment funds from Vanguard and Fidelity.