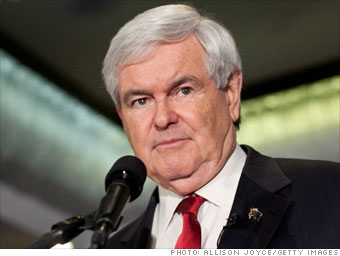 Total net worth: $7 to $31 million
The former house speaker is worth at least $7 million, putting him right in the middle of the 2012 pack.
The bulk of his assets come in the form of a promissory note from the Gingrich Group, LLC to Gingrich Productions, Inc., which are part of the tangled web of businesses the speaker maintains.
Most of the Georgia native's income comes from Gingrich Productions, a Washington-based multimedia company that paid out $2.4 million in disbursements to Gingrich.
Additionally, Gingrich lists between $565,000 and $1,150,000 in liabilities, including a now-closed line of credit at Tiffany and Co.