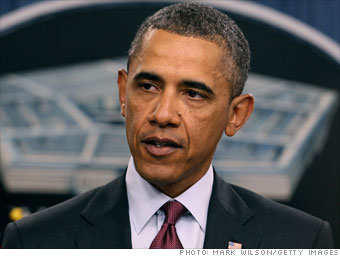 Total net worth: $2.8 to $11.8 million*
While some of his Republican challengers are downright wealthy, President Obama isn't all that far behind.
Obama earns a $400,000 salary as the nation's chief executive, and the Center for Responsive Politics estimates his net worth to be somewhere between $2.8 million and $11.8 million.
Where did the former senator and law professor get that kind of cash? Book sales, mostly.
In 2010, the Obama family reported an adjusted gross income of $1,728,096, down from about $5.5 million in 2009, according to the first couple's tax returns.
His paycheck was much higher in 2009 because his books -- "Dreams from My Father" and "The Audacity of Hope" were registering strong sales.
The tax returns also show the family donated about 14% of their income to charity in 2010.