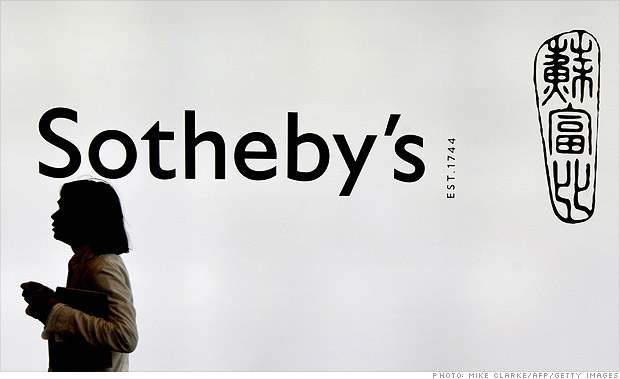 China's elite apparently have an appetite for fine art and antiques.
In 2004, about 3% of Sotheby's auction sales came from Greater China (mainland China, Hong Kong and Taiwan).
Fast forward to 2011 and Chinese sales made up more than 17% of the company's sales worldwide.
"That is the most dramatic shift in demographics and consumption that we've seen in 270 years," William Ruprecht, president and CEO told Yale students in October.
The surge has led Sothebys to expand its facilities in Hong Kong and focus on building its relationship with Chinese art collectors.
"We're in the middle of the most exciting and the most complex shift in mass wealth creation," Ruprecht said.