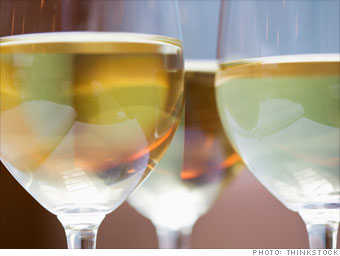 Wine enthusiasts have a reason to raise their glass this year. Prices on fine wines are coming down substantially, according to senior wine seller Michael Glasby at Premier Cru in California.
The dramatic run-up in prices over the last decade has finally reached its breaking point, he said. "The rise was so steep but once demand was satisfied, there was a crack in the edifice."
For example, the highly-coveted 1982 Chateau Lafite Rothschild, which sold for as little as $700 five years ago, shot up to $5,000 a bottle last year. "That's just way too much money," said Dennis Foley, rare wine consultant to Zachys auction house.
Now expect prices to be slashed in half on Bourdeaux vintages going forward, Glasby said, and there will be even better deals on Burgundy wines and other varieties from South Africa, South America and Australia. Bottoms up!