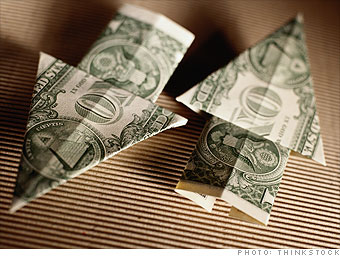 The Democrats:
The big difference between the two parties is which levers they look to pull when trying to get out of a slump. Obama's levers are government and consumer spending.
You can see this in the
$450 billion jobs plan
the White House laid out last year. Over half of that plan was a temporary payroll tax cut aimed at low- and middle-income Americans. The logic is that putting more cash in more pockets ought to goose consumer spending, in turn creating jobs. Obama has also asked for funds to build new infrastructure and to help strapped states and cities hire more teachers, police officers, and firefighters.
The Republicans:
In early February, Mitt Romney led the GOP pack, with Newt Gingrich and Rick Santorum still in contention. All share a view of how to spur growth: Make businesses and investors happy.
That makes
Republicans' tax cuts
different from Obama's. They're bigger, permanent, and more generous to high earners, because they're meant to give incentives to those with money to turn around and invest.
Nariman Behravesh, economist at IHS Global Insight, also expects a rollback of regulation if a Republican wins. The candidates are critics of Dodd-Frank, the new law regulating Wall Street.
Where you stand
: In January, MONEY surveyed 1,500 readers. It was an affluent group, with more Republicans (34%) than Democrats (25%). Half preferred conservative prescriptions: cutting taxes, red tape, and the deficit.
Still, 40% thought investment in research, education, and infrastructure was the best path, making it the top choice. Far fewer preferred spending when it was described as a "stimulus" -- no wonder Obama speaks more of investment these days.