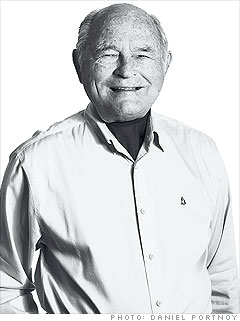 Back in 1998, a small group of Vanguard fund shareholders began discussing investments on a Morningstar message board known as Vanguard Diehards. When newbies posted questions, regular Diehards responded with sensible and helpful answers. As word spread, more investors flocked to the message board, and an online community -- soon renamed the Bogleheads, in honor of Vanguard's founder -- was born.
Taylor Larimore, 88Boglehead since:
1998
Day job:
Retired; formerly a finance official in the Small Business Administration
Contributions:
Co-founded the Bogleheads; set the tone of the community with his thoughtful answers; contributes to discussions daily.
Quote:
"Good investing is surprisingly simple: Save regularly, pick a suitable asset mix, and keep costs low."