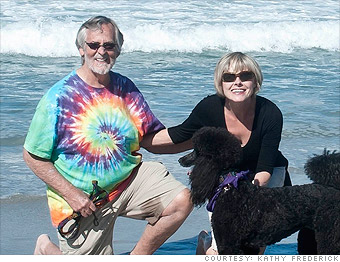 Name: Kathy Frederick
Age: 65
Home town: San Diego, Calif.
Five years ago, Kathy Frederick was a hospital HR administrator at Scripps Health Systems, working 10-12 hours a day, plus some weekends. Not ready to retire but looking for a new challenge and more free time, she became a special projects manager for the hospital. She gradually reduced her hours and is now working two days a week.
Frederick has found it hard to stop working on her days off. But she and her husband Michael Fickel, a retired public school administrator, have more time to hike, bike, kayak, and cook gourmet meals for friends.
"I love the chance to do something completely different at this stage of my career," she says.