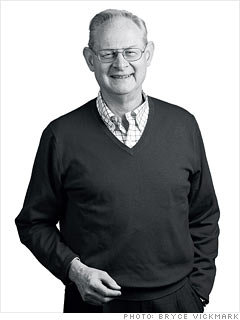 Dick Power, 71On a mission since:
2002
Day job:
Certified financial planner
Achievement:
Providing free financial advice to members of the military and their families.
Why he's a hero:
A retired Army colonel, Power led the charge -- first in his home state of Massachusetts, then nationwide -- to have financial planners provide free advice to military families. Now he helps a charity that provides free homes to disabled vets, making sure recipients can afford to keep them. "Once they get the house, they still have to pay the taxes and cover the insurance," he says.
Quote:
"I want soldiers not to worry about money so they can focus on their mission."