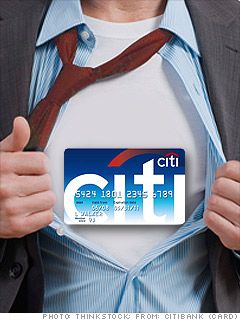 Citi's Secured MasterCard comes with a low annual fee of $29, and if you prove that you're responsible with it, the bank will consider switching you to an unsecured card after 18 months.
Also, while most secured cards require you to make a deposit into an interest-free savings account, Citi invests your deposit into savings CDs, where it earns interest of about 1%.
"It's a nice little package deal -- you build your credit, you get a tiny bit of interest, which is better than nothing, and then you can move up to one of their better cards," said Beverly Harzog, a credit card analyst at Credit.com. "It provides a smooth transition for someone who does a good job with this card."
The APR is 18.24%, however, which is high for a secured card. And Citi is not currently marketing the card online, so customers must apply at their local bank branches.