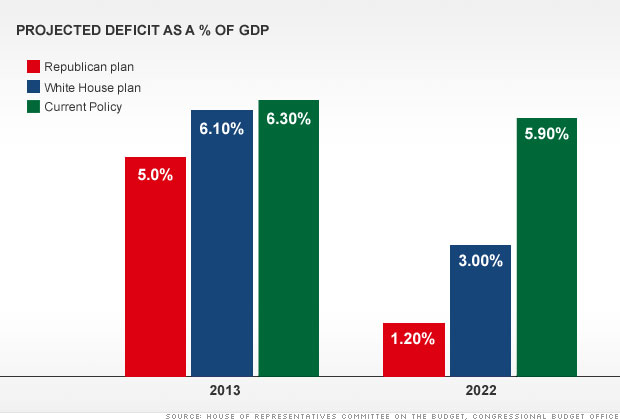 If current policies were to stay in place, including low tax rates,
the deficit forecast is dire
.
Under the president's budget, higher taxes on the wealthy and military cuts would shrink deficits.
The House Republican plan from Rep. Paul Ryan slashes more through deep cuts to non-entitlement spending. Ryan would also cut tax rates. Details are scarce, but he says fewer loopholes and an optimistic economic growth forecast will make up the difference.