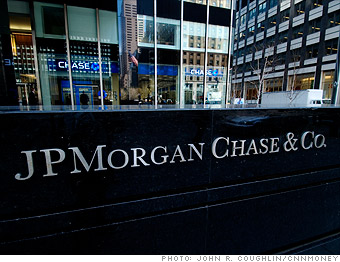 % of MBAs who want to work there:
8.68%
Headquarters:
New York, NY

This year's MBA survey was completed before parent JPMorgan Chase's multibillion-dollar trading blunder, but most new grads would likely still jump at the chance to work for the bank, which emerged from the 2008-2009 financial crisis substantially stronger than many of its rivals.
"Associates have the opportunity to make an immediate impact and really do have client interaction which is very important to their career growth," says Noreen McEnaney, who runs campus recruiting in North America for the investment bank.
What they're looking for: Academic achievement and strong track records are essential, but successful candidates don't always come from a financial services background.
"We really look for people who have unique and diverse backgrounds. We're always looking to add fresh perspectives and appreciate the value of people who shift career tracks at the MBA level," says McEnaney.

Hiring plans: Hiring targets vary according to business needs, but the number of summer MBA interns has been fairly consistent in recent years, according to McEnaney. Within its wholesale businesses, JPMorgan targets MBAs primarily for positions within its investment banking and asset management divisions, she says.
JPMorgan maintains a presence at top B-schools across the U.S. Students whose campuses aren't visited by JPMorgan can apply for opportunities via its global application process.
Did you know? JPMorgan is keen to identify potential hires even before they begin their studies. Its MBA Early Advantage program lets students spend two days with the investment bank before they even begin business school.