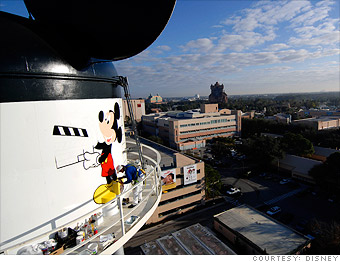 % of MBAs who want to work there:
8.08%
Headquarters:
Burbank, CA

From its fairytale theme parks to its superhero films, the belief that anything is possible runs through the core of Disney. The same holds true for MBAs working at the entertainment conglomerate.
Disney's diverse businesses offer an array of opportunities. MBAs might work at one of the Fortune 500 company's global resorts and theme parks, movie studio division, or broadcast ventures, which include ESPN and ABC.
What they're looking for: Disney looks for innovators who are eager to push boundaries and can communicate well with others. "Our people have consistently defined, and then redefined, what's possible in the world of entertainment," the company's website says.
Thinking globally is valued, too. Like many of the companies on this list, Disney is homing in on Asia's growth opportunities. A $4.4 billion theme park and resort in Shanghai, Disney's first in mainland China, is expected to open by 2016.

Getting hired: Disney recruits at top-tier MBA schools and most of its divisions offer summer internships. Some groups, like consumer products, also offer an MBA program that rotates recent graduates through six-month assignments over two years.

Did you know? CEO Bob Iger, who has engineered some of Disney's most high-profile deals, had a not-so-glamorous start to his career; one of his earliest jobs was as a weatherman for a local TV station.