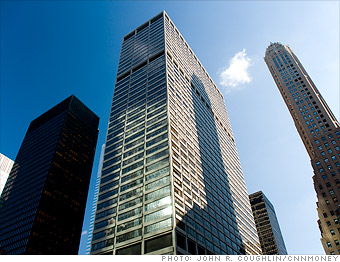 % of MBAs who want to work there:
6.96%
Headquarters:
New York, NY

Blackstone attracts the cream of the crop every year. To be sure, hefty paychecks are a draw. But so is the buyout king's reputation for giving new associates tremendous autonomy early on.
"New hires can expect to take on client-facing roles that make them an integral part of the company's decision-making right away," says Bronwen Baumgardner, who oversees Blackstone's MBA recruiting program.
What they're looking for: Besides being smart and possessing strong academic backgrounds and resumes, candidates need to demonstrate leadership qualities. The firm wants people who are looking to remain with the firm long term and grow.
"Our corporate culture is very important and we have very little turnover, so longevity is very important to us," Baumgardner says.

Getting hired: The investment titan actively recruits for all of its business units, but most MBAs are placed in the firm's restructuring, advisory and private equity businesses. The nimble firm -- it has a total employee base of 1,600 -- tends to hire anywhere from eight to 12 full-time MBAs annually.
The company's structured internship program is the best way to land a full-time spot. It hired 13 summer interns globally this year from top-notch schools, including Harvard, Columbia, Wharton, Stanford and Chicago.

Did you know? When Stephen Schwarzman and Pete Peterson started Blackstone, neither of them had ever done a leveraged buyout. That didn't stop them from raising nearly $1 billion for the firm's first private equity fund.