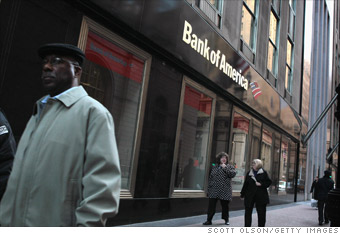 Settlement: $410 million
Pay-out per customer: $27
Bank customers have been getting dinged by overdraft charges for years. But a lawsuit filed in 2008 claimed that Bank of America was
rigging the process
so customers would get hit with those charges more frequently.
The lawsuit claimed that the bank posted the highest dollar amount debit card transactions first, before posting smaller transactions. As a result, some customers would end up overdrawing their accounts multiple times and the bank would charge them for doing so. Over the 10 years the bank allegedly did this, those overcharges added up to more than $4 billion, the lawsuit claimed.
In November, Bank of America agreed to settle the suit for $410 million.
Customers are expected to receive an average of $27 each -- less than the cost of a single $35 overdraft charge. Not only that, but it could be two years before all the appeals run out and customers will receive credits to their accounts.
Meanwhile, the attorneys announced they will ask for 30% of the haul, around $130 million.
The bank had no comment other than to say it was glad to have reached a fair and reasonable settlement with its customers.