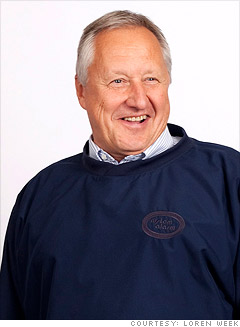 Name: Loren Week
Age: 63
Home town: Rochester, Minn.
Loren Week is one of the most senior sales people for his firm, security systems designer Custom Alarm. The job has him traveling 1,800 miles a month for client meetings. Passionate about his work but looking for a less pressured role, he began transitioning in December into a business development position that will have him in the office just four days a week.
The toughest part, he says, is maintaining client relationships as he moves into his new role and passes accounts onto co-workers.
The payoff, according to Week, is more time to spend with his seven grandchildren and to volunteer in the community with his retired wife Mary.
"I've got too much invested to just walk out the door," he says. "This allows me to continue to be with a company I love but do other things that are important to me too."