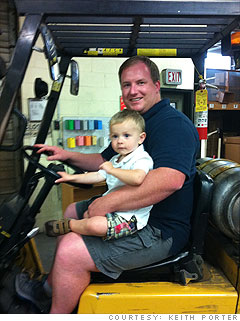 I didn't know what I wanted to be in college. I went to a small liberal arts school in South Carolina, majored in business and minored in political science.
I looked for a job for six months after I graduated and found one with Newcomb Spring. I didn't have a manufacturing background, so I started as a sales engineer. I worked with customers on product development.
Our company makes springs that are used in all kinds of products, from cars to door handles. I helped design springs. You don't really need an engineering degree for that -- just basic knowledge of math and calculus. I did this for three years, and then I decided I didn't want to anymore. I got married and also wanted to move. So I left the company.
The company's owners talked me into coming back and eventually taking over the division. I rejoined the company in 2005 as a general manager. I have a knack for design. I enjoy my work and I want to do it as long as I can.
As a country, we have to get back to our manufacturing roots. We have to hire more in the industry especially when unemployment is so high right now, and help the economy grow